The idea of hiding out from winter in the sunbelt is a dream that retirees have been warming to over the past decades. From extended vacation rentals, to second homes, there are many strategies for enjoying temperate leisure under the winter sun.

One of the more intriguing strategies that is sometimes overlooked is the purchase of an RV and lot to use it on.

Throughout the sunbelt states there are numerous RV parks that fill with trailers, fifth wheelers, and motorhomes. Many offer reduced full-season rates. Some allow long term ground leases for park models. A few have lots you can actually buy. And within that smaller group there's about a dozen or so super-elite properties that most RVers never hear about.

In the Coachella Valley Outdoor Resort Indio (ORI) is an own-your-own RV luxury resort, built around an

18

-hole executive golf course, and is dedicated to Class A motorhomes.

The ownership model is simple. You purchase a lot (driveway). You then pay a monthly homeowners fee and the requisite utilities and property taxes. ORI is one of the few resorts that allows you to improve your lot with enclosures, shade structures and outdoor kitchens. It's amenitized with executive golf course, gardens, pools, tennis and pickleball courts, clubhouse, and on-site dining.
What's great about ORI is it melds country club living with the unique outgoingness of the RV culture. There are no garage door openers where you drive into your home, cocoon, and then have limited engagement opportunities with your neighbors. What you can only tell, after spending a few weeks or months living at ORI, is how lively, active, and inclusive it feels. This culture pretty much eliminates the "starting from scratch" re-establishment of social connections people have when moving to a new community. There's a wide range of affluence from comfortable to high net worth, and not a hint of class hierarchy.

The ORI rules are pretty simple. Once you purchase a lot you must have a Class A motorhome that's at least

30

feet in length and show pride of ownership.

M

ost of the rigs you see in ORI are diesel pushers that (new) range from

$175,000

to

$2,000,000

. An unscientific walk through the community seems to indicate that most owners have coaches in the

$250,000-$500,000

range. You see Tiffins, Newmars, Prevosts, American Coaches, Entegras, and Winnebagos. You're not required to upgrade your rig after you buy, but the community ethic seems to insure that even older coaches are very well tended to or upgraded to new ones.

Once you've purchased a lot you then are responsible for the monthly HOA fees. When you add in property taxes and electric the good rule of thumb is that your annual operating costs will be around

$7,000

.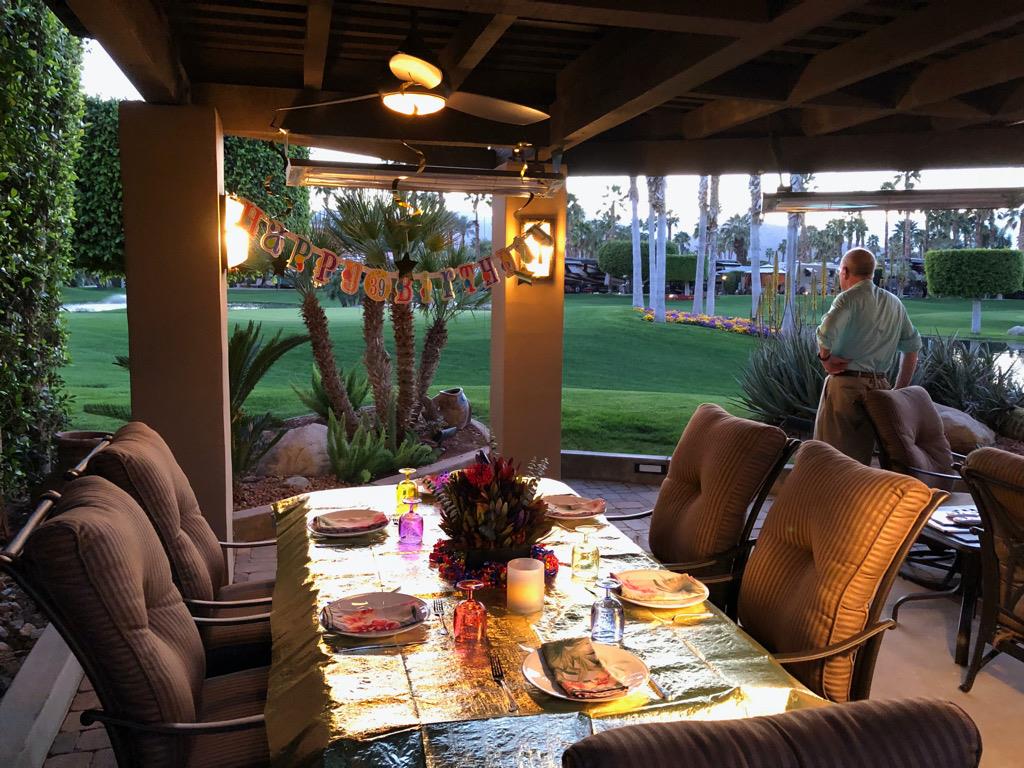 There are

419

lots and, at any given time, about

10-20%

are up for sale. The average sales price for the

2019-20

season was

$101,000

. To be sure, there's a few that are on the market for

$400,000

+

.

Many owners have now taken their lots and added permanent pergola structures with full outdoor kitchens, TV cabinets, fireplaces and premium drive surfacing for

$75,000

to

$100,000

. Casitas are now allowed and are starting to appear throughout the resort.

Compared to "sticks and bricks" communities in the valley like Sun City and Trilogy, it's an exceptional value when you consider you're living in a country club. And while a traditional home sits empty during the harsh summer months, your motorhome can be in much cooler climates, sightseeing, and visiting friends and family.

Second home real estate can be a temperamental beast. The Great Recession hammered all the homes in the Coachella Valley including the RV resorts. Prices dropped by half and while they've recovered, the annual price growth of around

4

% is not governed by the wildly inflated SoCal and Bay Area prices you read about. Generally, unless you are in a high demand second home market, your modest equity gain is probably eroded by maintenance, taxes, and real estate commissions.

Compare traditional resort real estate to the RV resort model and the gap isn't as great as you might think. In the La Quinta and Indio area townhomes in golf communities range from

$400,000

to over

$1,000,000

. Monthly HOAs are in the

$600-$900

range. In comparison, your cash outlay for an RV and a lot to park it on will generally be less, assuming a standard

20-25

% down payment on a traditional home. And your carrying and transaction costs will be way less with the RV resort model. Of course, on the other side of the ledger, you know that your RV (whether new or lightly used) most likely will have a steep depreciation curve. However, during the 100+ degree summers, you can enjoy your "second home" in cooler climates which, when translated into days of use, lets you get a lot more enjoyment and utilization from your coach.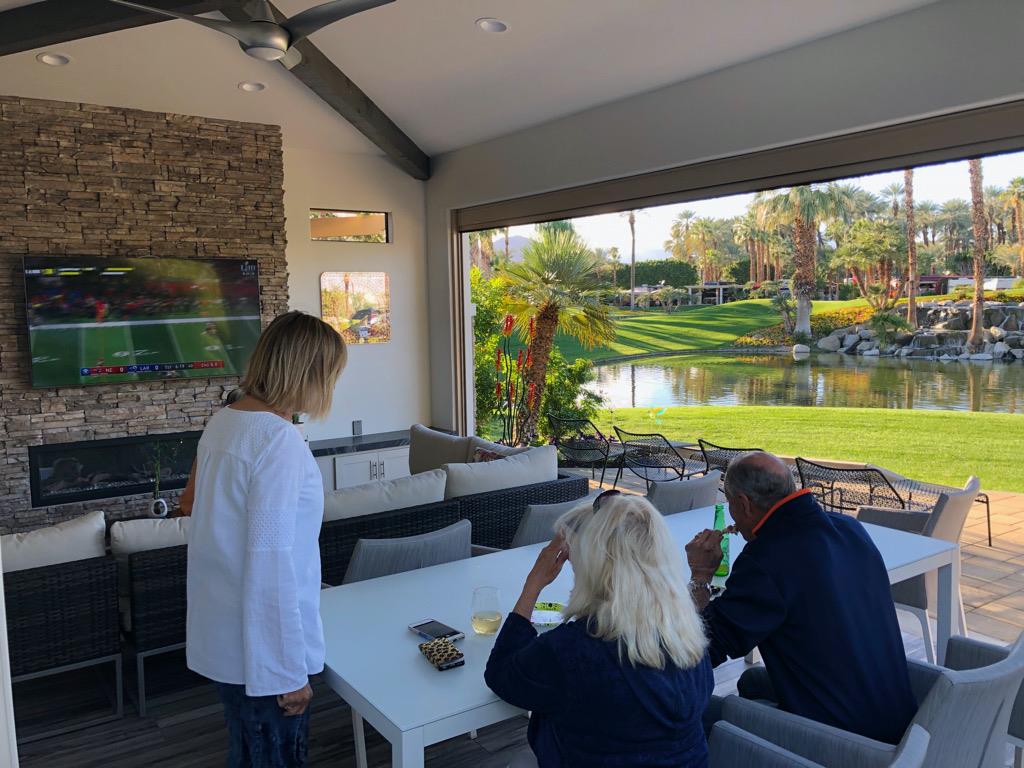 What's interesting is that almost all of the the original developers of luxe RV resorts across the country all went bankrupt. Like so many economic white crosses on the side of the RV industry highway, the sales expectations fell significantly short of the huge infrastructure investment required to build upscale resorts. Today, to build an ORI from scratch, you'd probably have to price undeveloped lots at

$250,000-$500,000

— which can't support a market. It's doubtful if any more will be built.

Talking with many owners at ORI there is a universal recognition that none of them look at this as an asset play. While their real estate investment may show a modest return over time, they see the depreciation of their motorhome as capital converted to fun.